Nation leads the way on heritage protection
Share - WeChat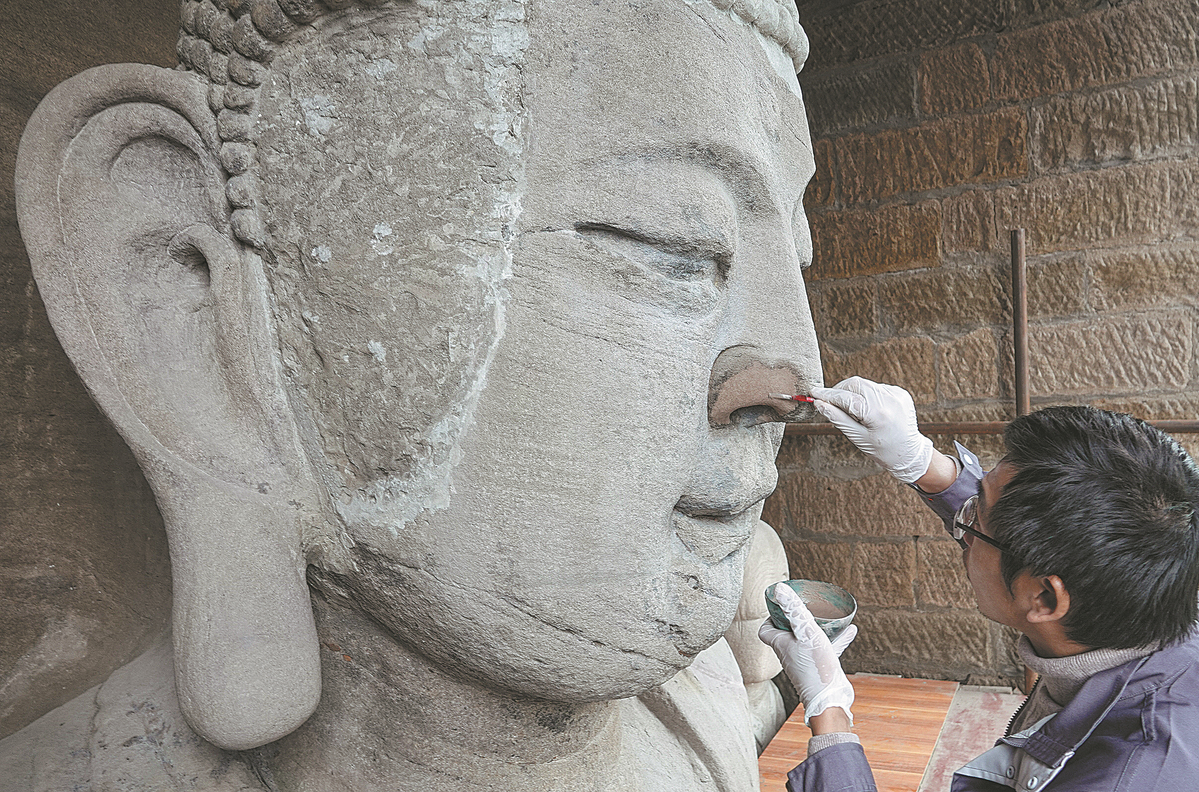 President's visits to cultural sites underscore need to safeguard the past
Editor's note: China Daily is publishing a series of stories reviewing President Xi Jinping's visits at home and abroad in the past decade to showcase his vision for development in China and the world.
Even though he is 67, Zhang Heshan still climbs the mountain near his village every morning, which he has done since childhood.
He is looking for rubbish, weeds and anything else that could pose a threat to a section of the Great Wall near his hometown.
It takes Zhang five hours to conduct an inspection of this part of the wall, which spans 6 kilometers, includes 23 watchtowers and is located about 40 kilometers from Qinhuangdao, Hebei province.
"The Great Wall is a precious legacy left by our ancestors. Only by protecting its integrity can we enable future generations to experience its culture and spirit in the same way that we do," he said.
Zhang added that he volunteered for the protection efforts before becoming one of about 6,000 official rangers for arguably China's best-known landmark.