Build computing infrastructure for digitalization of economy
Share - WeChat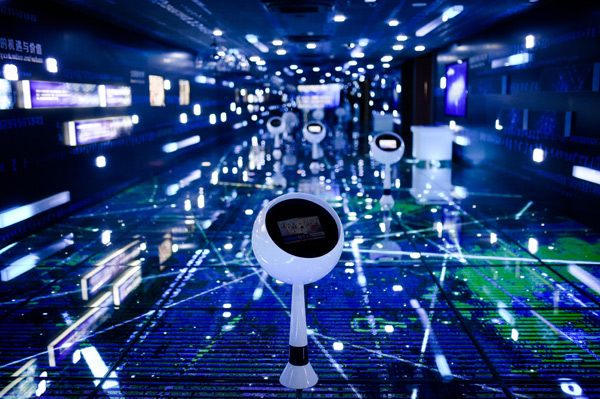 China's digital economy grew at an average of 15.9 percent from 2012 to 2022, and the annual growth rate of the computing industry has exceeded 30 percent in the past five years, data released at the recent Global Digital Economy Conference and China Computational Power Conference show.
The authorities will further consolidate the construction of China's computing infrastructure and improve its computing supply capacity for the development of the digital economy.
Computing power is a new productive force that integrates information computing power, data storage power and network carrying power, while activating the potential of data elements, driving the digital transformation of the economy and society, and promoting the building of a digital government. China now ranks second only to the United States in global computing power.
Computing power is injecting new impetus into the digital transformation of an increasing number of industries. It will drive digital industrialization, enhance the innovation of 5G, big data, artificial intelligence, cloud computing and other information and communication technologies, boost industrial digital transformation and upgrading, and provide strong support for the improvement of production efficiency, business model innovation, and service capability optimization of all walks of life.
According to a report released by Tsinghua University's Institute for Global Industry, the digital economy and GDP will increase by 0.35 percentage points and 0.18 percentage points respectively for every one percentage point rise in computing power. The accelerated digital transformation of the economy and society puts forward a strong demand for computing power, providing a rare opportunity for the development of the computing industry.
At present, the construction of high-quality computing infrastructure in China is advancing and the formation of a multi-level computing infrastructure system is accelerating. This will alleviate the imbalance between its computing power supply and demand among regions. Computing power will soon play a key role of new productivity in the era of digital economy and contribute to China's high-quality development and the construction of digital China.
Most Viewed in 24 Hours
China Views