Stern warning for diehard secessionists
Share - WeChat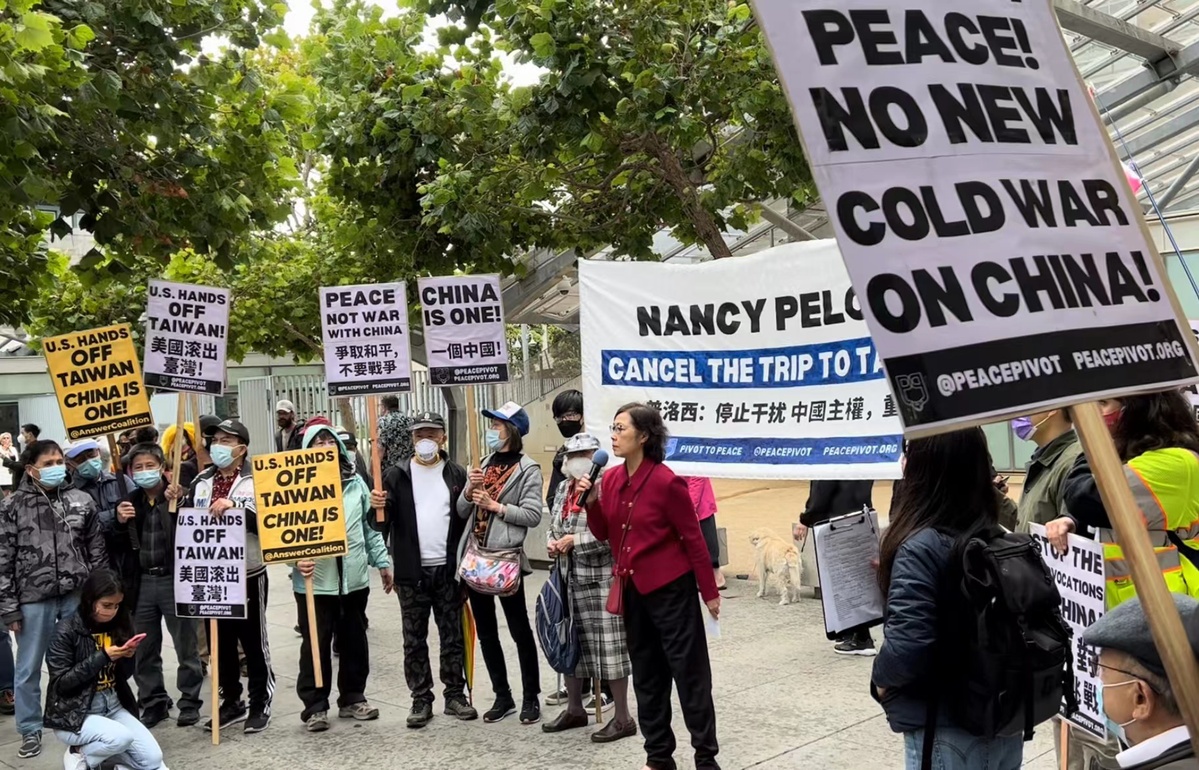 Even though the Grand Hyatt hotel in Taipei offered a warm welcome to US House of Representatives Speaker Nancy Pelosi on her arrival in Taipei on Tuesday evening, that cannot cover the voices of angry people standing near the hotel, expressing their objections to her visit.
Many Taiwan people do not welcome Pelosi's troublemaking trip. They know that she made the trip to Taiwan to make a strong gesture against China to please her donors and play to the gallery at home to garner public support for the Democratic Party in the coming midterm elections.
Her visit has prompted the Ministry of Commerce to suspend exports of natural sand to Taiwan, and the General Administration of Customs to suspend imports of food from many Taiwan food enterprises, over alleged "repeated" detection of excessive pesticide residue and positive novel coronavirus tests on packages, which will be a major blow to people's livelihoods on the island.
On Wednesday, Ma Xiaoguang, spokesperson of the Taiwan Affairs Office of the State Council, said that the "Taiwan Foundation for Democracy" and "International Cooperation and Development Fund" have been committing secessionist moves and tried to violate the one-China principle. For that reason, the Chinese mainland has decided to take punitive measures against the two agencies by forbidding them to cooperate with organizations, enterprises and individuals on the Chinese mainland, forbidding any trade from the Chinese mainland with several enterprises that donate money to the two agencies, and forbidding the two agencies' leaders to enter the mainland.
The office also said that stubborn Taiwan "independence" promoters will face criminal charges for breaking the Anti-Secession Law and the National Security Law, crimes for which there is no statute of limitations.
That should be a serious warning to Tsai, the Democratic Progressive Party, and any other secessionist forces in Taiwan. By "cooperating" with external forces, the secessionists mean to ruin the livelihoods of Taiwan people for their own selfish interests, and their moves will only push Taiwan further toward an abyss.
Most Viewed in 24 Hours
China Views